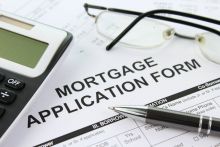 When financing an Outer Banks real estate purchase, going with a local lender just makes sense.
"Local lenders are familiar with the different nuances found in this unique resort market," says Outer Banks Realtor Jeff Scott.
First and foremost, local lenders understand vacation rental homes, and most out of area lenders do not. Many Outer Banks Realtors can tell a story about a buyer using a lender from out of the area and having the deal fall through at the last minute.
Scott says local lenders are used to seeing the furnishings selling by separate bill of sale with vacation rental homes. Some distant lenders will put a higher value on these furnishings, causing a buyer to make a larger down payment. Another area of expertise with local lenders is flood zones. Occasionally an out of town lender will refuse to lend on a property when they discover it is in a flood zone, even though flood insurance is available.
Local lenders also know and work with local appraisers. If your lender hires an appraiser from another area of North Carolina who is unfamiliar with Outer Banks prices, you may not get a fair appraisal. That said, work with local appraisers whenever possible as well.
If you're worried about rates, fear not. You will find that local lenders' rates are competitive with lenders from other parts of the country.
Remember, the best time to start working with a lender is prior to property shopping. That way you can know exactly what amount you qualify for, thus being able to narrow your search. Additionally, being pre-qualified means that sellers and their agents will take your offers seriously and you'll have more negotiating leverage.
A local lender will be familiar with the home loan options for second-home and investment properties as well. Loan programs and qualifications change frequently, and a local lender will know exactly what the current offerings and criteria are.
To start the process of pre-qualification, you'll need to provide your lender with things like proof of employment, pay stubs, credit history, tax returns and bank statements. Getting loan pre-approval makes it difficult to do spur-of-the-moment property shopping while you're on vacation, but most lenders and Realtors will tell you that it pays off in the long run.